The Mid-Autumn or Mooncake Festival, celebrated on the 15th day of the eighth lunar month, falls on the 1st of October. Despite the current situation where social gatherings and business dinners are restricted, a gift of mooncakes will be very meaningful in celebration of the Mid-Autumn Festival.
As part of our exclusive Giftano x Marriott Singapore Tang Plaza Hotel collaboration, we have specially handpicked our favourite and best mooncakes gift sets to make it easier for you to choose from with free delivery and personalised greeting card.
Having tried and tasted every hotel mooncakes, Marriott has the most delectable and premium selection, all of which are handcrafted with the utmost care and dedication by their in-house chefs from the award-winning Wan Hao Chinese Restaurant. Here are 5 of the best mooncakes gift sets in Singapore that anyone can enjoy!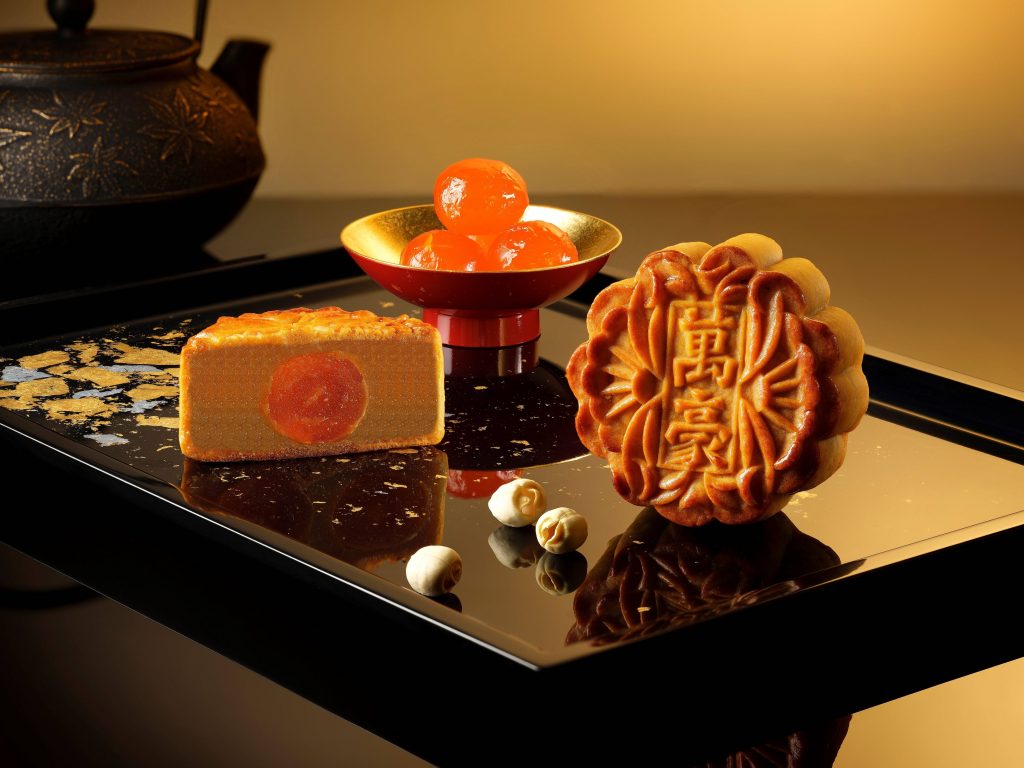 Celebrate the Mid-Autumn Festival with the classic White Lotus Seed Paste Baked Mooncake with Single Yolk! 
With a glistening golden brown exterior, the lotus seed paste inside has a smooth silky texture that is mildly sweet. The yolk complements the sweetness with its saltiness giving the mooncake a savoury feel to it. 
Gift this set that consists of four delectable mooncakes to someone who prefers the taste of traditional mooncakes.
Two is always better than one! 
This traditional White Lotus Seed Paste Baked Mooncake with Double Yolk shines amidst all other mooncakes with their creative and modern flavours. Packed with smooth lotus paste, this festive treat is guaranteed to satisfy all palates. The two yolks within are cooked to perfection, ensuring just the right amount of saltiness among the sweet goodness of the lotus paste.
It's a gift set that everyone can enjoy and celebrate the festive season with.
Let your loved ones be spoilt for choice with the Assorted Baked Mooncakes gift set. With four different mooncakes, this mooncake gift set is sure to bring joy during this festive season. 
Included in this gift set are the White Lotus Seed Paste Baked Mooncake (Single and Double Yolk each), an old favourite macadamia mooncake and an all-new red date mooncake.
Red Date Mooncake with Wolfberries and Pumpkin Seeds
A mooncake filled with sweet red date paste accompanied by chockful of healthy wolfberries and pumpkin seeds, resulting in a uniquely satisfying texture. With its naturally sweet flavour, red dates are also rich in minerals, antioxidants and fibre so anyone can eat it guilt-free.
White Lotus Seed Paste Baked Mooncake with Macadamia Nuts
If yolk mooncake isn't someone's favourite, let them feast on this nutty mooncake instead. With a sweet white lotus seed paste, the macadamia nuts add a little crunch to an otherwise classic mooncake.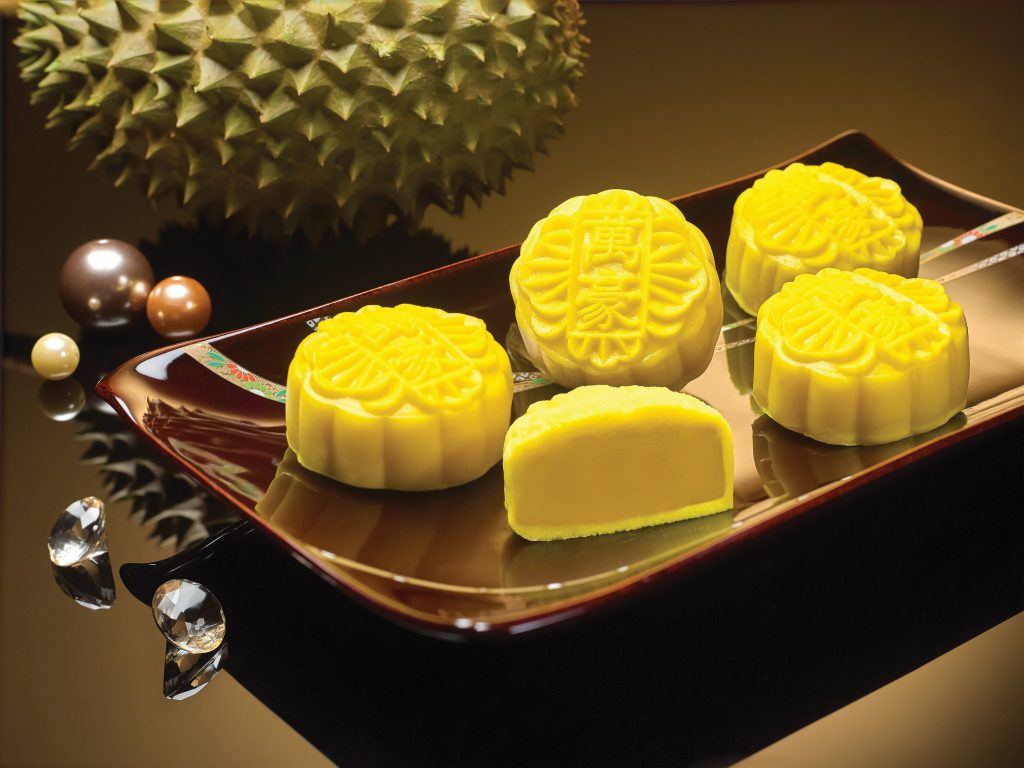 Encased in smooth snowskin, the Pure 'Mao Shan Wang' Premium Grade Durian Snowskin Mooncake will be an absolute delight for any palate with its creamy durian filling. Both sweet and bitter, the rich flesh of Mao Shan Wang durian is sure to be a crowd favourite with its sinfully indulgent flavour.
Treat your favourite people with this premium-grade savoury dessert that will no doubt be the highlight of the festive season.   
Snowskin mooncakes are known to contain a variety of fillings, which sets it apart from traditional baked mooncakes. 
This mooncake gift set comes with four different flavours to appease everyone's varying tastes. Included in this set are two pieces of each of the following mooncakes.
Rose Tea Snow Skin Mooncake with Champagne
This newly introduced mooncake features a blend of creamy white lotus paste that is subtly infused with rose tea and a centre of champagne truffle for a sweet and floral undertone
Almond Custard Sowskin Mooncake with Osmanthus
An oriental delight with its almond custard-infused white lotus seed paste and an aromatic osmanthus praline. Sweet and buttery at the same time, this mooncake is love at first bite!
Mandarin Orange Snowskin Mooncake wth Caramel Sea Salt
This is a mouth-watering mooncake stuffed with a jasmine paste and tangy mandarin orange for that scrumptious zesty flavour. The luscious caramel sea salt core is a treasure hidden within this extravagant creation.
White Lotus Seed Paste Snowskin Mooncake with Salted Egg Truffle
An oldie but goodie, the salted egg flavour is always a Singaporean favourite which makes this mooncakea must-try! The salted egg truffle centre is enrobed with a soothing lotus seed paste, perfectly balancing the sweet and salty flavours.  
Giftano mooncakes gift sets come with free delivery that begins on 27 August. For orders after this date, we provide free same-day delivery so you will never have to worry about whether your recipients would receive them on time. Every mooncakes set also comes with a free personalised greeting card to make your gift to your loved ones even more meaningful this festive season!