Gifting makes everyone happier and the world a better place, doesn't it?
The biggest question is how do we go about finding that perfect gift for someone! Check out our ULTIMATE gift buying guide to help you find the best gifts for anyone on any occasion.
Identify your relationship with the person and message you want to send across.If the person is a family member, it is important that there's a special touch to it! Gifts that are given to family members always hold a different sentiment – no matter how big or small, your love for them must shine through the gift.
For a spouse or partner, it's important that your gift shows that you took out the time to pick this gift specially for them.
You want to get it right! You want the recipient to love whatever you get them – you want to be thoughtful BUT you also want to stick to a budget and find that gift that's within your means.
For family and close friends, you may choose to set aside a higher budget. For friends, depending on the choice of gift you make, explore options for the gift you want to get at a moderate price range. For mutual friends or co-workers, pick out something minimal you think suits their personality and taste.
Whatever your budget, know it and stick to it. This will help you to narrow down the selection of gifts you can look for. Remember: you don't have to blow the budget to get the perfect gift. In fact, often the opposite is true. Handmade items or gift vouchers from their favourite retail stores can also be great gift choices.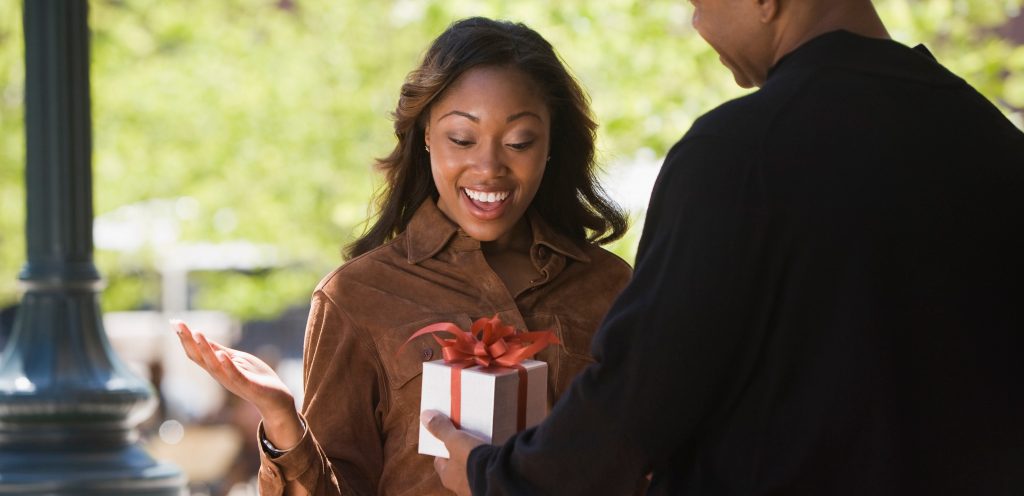 Let's shift the focus from you to them now and find out their interests! If they are close enough for you to be buying them a gift, chances are you'll know the answer to this question already.
If they're passionate about something like sports, music or even fine arts, you can find gifts that could help them pursue their interests further. If they've experienced a major life event recently, like a wedding, shifting into a new house, or having a baby, consider finding a gift to congratulate them on this wonderful milestone in their lives.
It's no secret that most of our lives are now existing on social media and that is the greatest boon when it comes to finding the perfect gift!
Check out what they have been into lately! And maybe, you'll be able to hit the idea of the perfect gift they'd love to get. Social media also helps unveil a part of their personality – what are they passionate about, what kind of personality traits do they have, etc…
Now that you've got an idea on what to get them, make a wishlist and start researching about where you could buy these gifts.
Create a list of merchants where you'd be able to shop for the item you're looking for.
Narrow down on brands you know they have always loved.
Compare prices to see which one fits your budget range and narrow down your options to choose the final gift you'd be purchasing.
We cannot stress enough how important this step is! It is always important to make your gift recipient feel joy when they receive their gift and the most appreciated gesture to that is a beautifully personalised message or even a hand-wrapped gift.
If you still can't find the perfect gift for them, Giftano Card is a great pick!
Let them find their choice of gifts from over a 1000 gift options over 100 merchants on our platform. From exceptional five-star dining to one-of-a-kind unforgettable experiences, no matter what they choose, you know they will have a wonderful time at any one of our merchants!
Giftano cards are valid for 6 months which allows your gift recipient to take their time to find the perfect gift to treat themselves for any and every occasion.
We reassure you about the continued availability of Giftano Customer Care during this uncertain time. If you have any queries regarding the purchase or redemption of your voucher (including voucher extension), please do not hesitate to contact us at [email protected]. We will also be available via call at +65 6908 5495 from Monday to Friday, between 9 am to 6 pm.