Don't go breaking your piggybank just yet! Buying a gift for someone doesn't have to be difficult, and it definitely shouldn't take a huge toll on your wallet either. If you're out of ideas on what to get for someone, here are 13 popular gifts in Singapore that anyone would appreciate regardless of price.
Here's your chance to show the women in your life how much you appreciate them! Surprise your loved ones and brighten up their day with a Flower Bouquet/ Flower Boxes (From $20) with Giftano Flowers. For as low as $20 with free islandwide delivery, you can send a bouquet of flowers to show that you're always thinking of them.
Giftano Flowers boasts a collection of floral products and arrangements that will fit any occasion whether it's for a birthday, anniversary or because you just feel like spreading some happiness.
No idea what to get the new parents or parents-to-be to welcome their newborn into the world? It's easier to gift them a Mothercare Gift Card (From $50) so that they can choose what to get on their own instead! 
Mothercare is the best retail shop if you're looking for all things babies. Featuring an entire range of children's furniture, accessories, apparel and strollers, there's always something for the baby and mother. Help ease the parenting journey for them with the gift card to provide the best products for their care.
They say the best way to a person's heart is through their stomach. Treat someone who loves to eat to a 3-Course Gourmet Set Lunch ($56.50) at Bistecca Tuscan Steakhouse. A 3-course meal at that price is an absolute steal and is sure to satisfy any foodie's cravings!
As one of Singapore's most popular Italian steak restaurant, Bistecca provides only the best quality steaks with high marble score. Seared over a wood-fired grill, the steaks' taste, tenderness and texture are perfectly balanced, as all things should be.
Movie theatres are open again in Singapore, and it's time to catch up on all the blockbuster movies! Treat a movie buff to watch a movie in style at the Cathay Cineplexes Platinum Suites ($35). 
Say goodbye to stiff necks with Cathay's luxurious leather seats which come with a motorised backrest to recline and even a footrest. Each seat also comes with a blanket to help combat the inevitable cold of the theatre. If you know someone who misses watching movies on the big screen while retaining the comfort of their own home, this is the perfect gift for them.
Team up with a problem solver (or a puzzle noob) to put your skills to the test with the Virtual Room Experience ($49). By combining the concept of an escape room and the Virtual Reality (VR) experience, Virtual Room Singapore aims to deliver a unique and immersive adventure for family or friends of all ages. 
While each player is allocated their own room, everyone would need to communicate with each other, walk around and throw objects to solve the puzzles and challenges. Virtual Room Singapore currently has 3 different games for players to choose from, but for first-timers, we recommend Time Travel Chapter 1.
It's time for a sneakerhead to expand their collection, and you can help them do so with the Foot Locker Gift Card (From $20)! Anyone would be spoiled for choice when choosing from an extensive range of brands like Nike, Adidas, Vans, Puma and Converse. 
With a collection that is curated by sneakerheads for sneakerheads, there's bound to be a pair that would catch their eye. Foot Locker also provides fashionable and athletic apparel to go along with the shoes for one to upgrade their street style.
It can be said that cafe-hopping is on the list of the top 10 favourite pastimes for any Singaporean. With the insurgence of cafes in Singapore over the years, there are plenty of cafes to choose from. But PS. Cafe has long since been a crowd favourite, and what better way to surprise a cafe-hopper than with a PS. Cafe Gift Voucher (From $20)?
Incorporating the cosiness of a cafe with a more modern twist, PS. Cafe provides guests with an Instagram-worthy environment and even better food. Perfect for someone looking to explore a new cafe, or visiting as a regular!
Finding the right perfume that suits a person can be a difficult task. That's why you can just give someone a Fragrance Gift Set ($38) from Oo La Lab! With 7 different scents of 3ml each, one would surely be able to find a favourite or two. The scents include Citrus, Ozone, Muguet, Rose, Musk, Fougere and Pheromones. 
The perfumes are made by hand using sustainably sourced ingredients and they're also cruelty-free. Now anyone can enjoy smelling at their best with no regrets!
Let someone live their Marvel fantasies with an Individual Axe-Throwing Session ($30) at Axe Factor: Indoor Axe-Throwing Range. While it's not exactly the same as throwing Thor's axe, Stormbreaker, it's still a one-of-kind activity that will surely be an unforgettable memory among family and friends. 
Axe-throwing is an extreme sport that is also the perfect activity to destress and vent all the frustration away. There are 'Axe-perts' to help get newbies familiarised with the throwing techniques as well as to ensure that the safety protocols are being followed. Have an exhilarating time with each other while being fueled by an adrenaline rush! 
A trip to the barbers need not be boring. For the precious men in your life, treat them to a Sultan's Haircut ($68) at the Sultans of Shave. Men need a little bit of pampering too, don't let them tell you any different!
The Sultan's Haircut is a process that includes consultation with their experienced and professional barbers, the haircut, a massage and a wash & finish. Allow them a much needed 'me'-time as they pamper themselves in a relaxed setting. 
Do you know someone who loves wine and likes to believe that they know everything about it? Put their tastebuds to the test with either the Red Wine Blind Tasting Box ($58) or the White Wine Blind Tasting Box ($58) from Nox. Or you could get both for the ultimate test!
Each box comes with 4 different 150ml bottles of wine, 4 tasting cards and a sealed envelope with the answers. A good way to let someone indulge in the taste of these fantastic wines while they have fun playing the guessing game!
12. For The Queen: Classic Massage ($88)
Surely we can't miss out on the lovely women in our lives as well! A Classic Massage ($88) from Spa Infinity is a sure way for the ladies to get the pampering and care that they deserve.
The Classic Massage lasts for 60 minutes and they can choose between a Swedish, Sports or Deep Tissue massage. The massage is beneficial for relieving stress, reducing pain and aches, and promoting relaxation. So if you're looking to pamper someone and help them to relax and get rejuvenated at one of the best spas in Singapore, this is the perfect gift!
A sure-fire way to relax is to drink a nice hot cup of tea while nibbling on some delectable biscuits. Share the love by sending a care package to someone who loves tea or is in dire need of a perk-me-up with the Tea Time Hamper ($90) from Giftano Hampers.
This hamper includes Taylors of Harrogate Scottish Breakfast Tea Bags, Royal Danish Butter Cookies and Farmhouse Biscuits Spring Time Lemon & Orange Biscuit Tube. It also comes with a greeting card that you can personalise with your own message. Send this hamper over for someone to relax and recharge!
If You Don't Know What They'd Like...
Get A Giftano Card!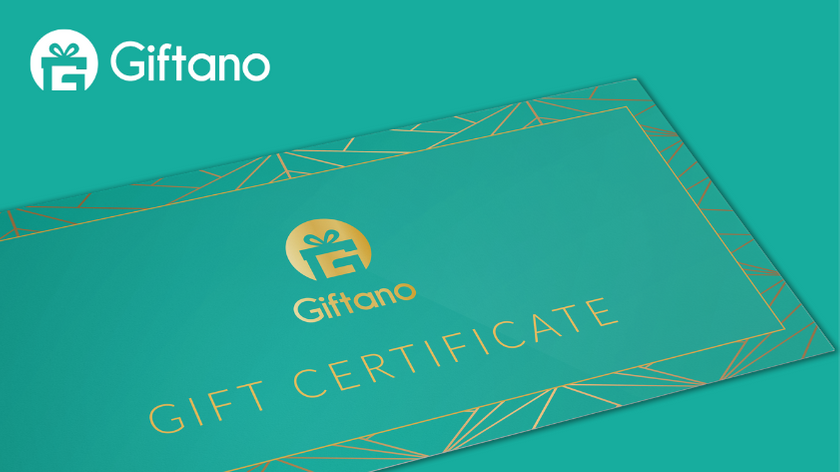 With the Giftano Cards, recipients can choose from a selection of 1000+ gifts offered, from over 100+ brands… There's always something for everyone at Giftano! Ranging from a price range of $20 to $700, we're sure that you can still gift  to the ones you love without breaking the bank.
Giftano Cards are valid for 6 months and allow your recipient to take their time to find the perfect gift for themselves.