Now that both the Circuit Breaker and Phase 1 are over and it's halfway through Phase 2, most spas and beauty outlets are re-opened and welcoming guests again. It's time for the Post-CB glow up with facials, haircuts and massage treatments with some of the best spa and beauty gifts in Singapore. Say goodbye to stiff and aching bodies (after all that time working from the couch!), unkempt hair, and clogged pores!
Giftano has specially curated a list for you to choose a gift in a breeze. Now you can treat your loved ones to these spa and beauty packages, guaranteed to leave them relaxed and rejuvenated, and ready to take on the world again!
Spa Infinity has been a prominent figure in the beauty industry, having won several awards such as "Her World Spa Awards 2017" and more recently the "Daily Vanity Spa & Hair Awards 2018". It incorporates ancient healing traditions with a modern spa luxury concept, dedicated to providing therapy for both mind and body.
For someone new to facials or with minor skin concerns, try the 60 min Classic Facial ($88) which helps them feel refreshed and renewed with exfoliating and cleansing the skin of dirt, thus revealing a brighter and well-hydrated complexion. 
For the same price, you can treat someone to a relaxing 60 min Classic Massage ($88) that helps to promote relaxation, relieve stress, reduce pain and boost mood. Choose between a Swedish massage, Sports massage or Deep Tissue massage, all of which will leave them feeling truly reinvigorated!
Aramsa – The Garden Spa is aptly named as it's strategically located in Bishan Park Singapore, surrounded by lush greenery for an exotic resort-like spa ambience. All their spa treatment rooms are attached to its individual garden courtyards to allow their guests to immerse themselves in nature. As one of the best spas in Singapore, Aramsa's unique garden design and interior design flow harmoniously with nature to provide an authentic experience that encourages natural healing.
The 60 min Aroma Rich Massage Therapy ($180) provides the guests with the option to customise and blend their own essential oils using Aramsa's in-house aromatherapy bar. Using soft-medium pressure strokes, this massage will relieve tension and balance the body and mind. Perfect for someone who has been stressed out lately.
For the 30 min Rawatan Halia ($138), Aramsa's dedicated therapists will help to exfoliate the body using ginger cream followed by a therapeutic ginger ball rub. Ginger has been known to provide health and medical benefits such as flushing out toxins and encouraging blood circulation. 
By using traditional equipment and methods to promote blood circulation and relieve any pain or tension, the 30 min Ancient Back Therapy ($98) provides just as many benefits. Choose between the gliding cup or the gua sha, which is a flat tool used to apply pressure and scrape the skin. 
Willow Stream Spa at Fairmont Singapore has a range of massages, treatments and facials specifically designed so guests will have all their needs met. It's equipped with spacious high-quality spa facilities for guests to enjoy and indulge in. Using premium spa products, their therapists will be happy to provide everyone with the best holistic spa experience in Singapore!
Relax together with a loved one or treat a couple that you know with this pampering 60 min Couples Bliss Massage ($374.29). By using a personalised blend of essential oils, this massage aims to stimulate circulation and allow the body to restore its flow of energy. It's sure to be a relaxing experience for some well-deserved couple time!
Don't feel like heading out to face the crowd? The Outcall Spa believes that the ideal location for a comfortable yet authentic spa massage is right in the comfort of your own home! Their professional massage therapists will be sent to the desired location, along with a full-sized massage bed and a full set of spa supplies. Priding itself on being able to provide their services until 2 AM with no further surcharge, you no longer have to worry about typical closing hours!
As their best selling treatment, this 90 min TOS Signature Treatment™ ($198) is the perfect massage therapy for an aching body. With a combination of the soothing strokes of a typical Swedish massage and pin-point acupressure, this will help provide deep tissue relief. Anyone suffering from such body aches will surely appreciate this gift!
A luxurious 90 min Two-gether Couples Massage ($388) is the perfect way to end off a stressful and tiring week with a significant other! Share a unique spa experience with your partner, as you let the stress and worries slip away with every massage stroke. It's the perfect way to loosen up and get ready to face the week ahead with a brand new vigour. 
If you're looking to treat a man to a specialised pampering session, Truefitt & Hill is the place to go! With nearly 25 years of experience, it has been the preferred grooming establishment for celebrities and royalties business leaders. Let someone feel like true royalty with their extensive range of grooming services, manicure and pedicure. 
Gift a gentleman this Head & Face Massage ($110) that Truefitt & Hill's master barbers have specially devised to provide relaxation. The head massage will relieve tightness sound the neck and shoulders which will increase blood circulation, while the face massage will help to stimulate, tone and tighten the skin. 
After months of growing out those locks due to the Circuit Breaker, it's time for a haircut! The best gift you can give someone who needs to look at their best again is the Royal Haircut ($75). This includes grooming essentials of a haircut and shampoo services, done by the experienced and trained team of barbers.
If you really want to splurge on someone, choose the Earl's Treat ($230) package! This entitles them to a Royal Haircut, an Ultimate Shaving Experience and a Basic Pedicure. An all-in-1 package that guarantees one comes out of Truefitt & Hill looking like a true dapper gentleman. 
Sultans of Shave is dedicated to providing the best male grooming services in Singapore and boasts a wide range of barber treatments using handpicked products from premium brands. Trained in London, the expert barbers are well-equipped in ensuring every man gets the pampering that they deserve. 
The Deluxe Experience ($85) is a set that comprises both a Deluxe Shave and a Deluxe Haircut. It's time to get the beard looking proper again, with the Deluxe Shave, which includes a hot towel, shave cold towel and a post-shave balm. The Deluxe Haircut, on the other hand, involves a consultation with the barber, a haircut, wash and finish. The perfect gift for someone who needs a little pick-me-up!
The Lash Icon is a professional lash and brow salon that provides extensive treatments for women. With highly trained eyelash and eyebrow artists, each consultation is done to specifically understand the client's preference and suitability. They'll even teach proper lashes maintenance to ensure maximum lash retention and comfort! 
After spending all that time cooped up at home, every lady needs to look and feel great again. Treat them to a Korean Lash Lift Gift Card ($88) to give their natural lashes a lift! Choose between a J or C curl, both of which can last 3-6 weeks without any maintenance. This is the ideal gift for any woman who already has full lashes and is just looking to give it a little boost. 
Uneven eyelash extensions for a while now? It's about time to get it fixed with the Eye Lash Extension – Hybrid ($118). The Hybrid is a mix of length and volume, which is perfect for someone who can't make up their mind or a first-timer. Gift this to a loved woman in your life so they'll look picture-ready anytime!
If You Don't Know What They'd Like...
Get A Giftano Card!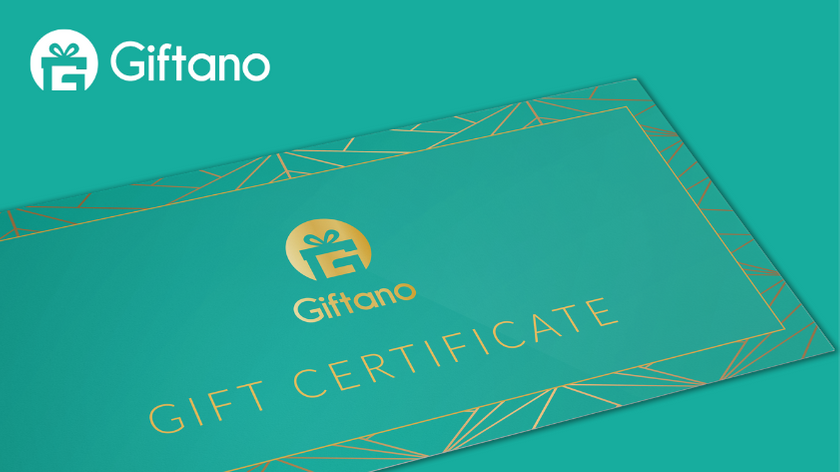 With the Giftano Cards, recipients can choose from a selection of 1000+ gifts offered, from over 100+ brands… There's always something for everyone at Giftano! 
Giftano Cards are valid for 6 months and allow your recipient to take their time to find the perfect gift for themselves.