Leading an active and healthy lifestyle is crucial in order to stay in tip-top shape. Get your family and friends aboard the fitness train and work on their health by giving them some encouragement with the best sports gifts that Giftano has to offer. From the right apparel to the comfiest running shoes, and to gifting them with lessons to get them started, you'll surely find something in this list for your special people!
Having the right sportswear and gear is essential for anyone with an active lifestyle to ensure the highest level of comfort and prevention of injuries. 
Nike is the world's number one brand when it comes to premium high-performance footwear, apparel, equipment and accessories for professional athletes and the casual jogger alike. With a broad range of products for everything sports, a Nike Stores Singapore Gift Card (From $50) is the best sports gift for anyone looking to upgrade their gear!
If you don't want to be bound by just one brand, then look no further because Liv Activ has everything you need and more! 
For anyone who loves sports and the outdoors, Liv Activ is a retail chain with a plethora of premium activewear and outdoor equipment of the highest quality. Featuring brands such as Patagonia, Salomon and The North Face, it's easy for anyone to find the right gear they need for their active lifestyle. Purchase Liv Activ Gift Cards (From $20) for that sporty family member or friend to make their day!
Comfortable yet practical shoes are essential for every runner or jogger. Running Lab is a specialty running store with various kinds of running apparel, equipment and footwear for everyone's specific needs. 
With an in-house treadmill for gait analysis, their sports trainers help to provide assistance in matching the right shoe for each individual. Ensure your favourite runner has the best quality gear for their next run with Running Lab Gift Cards (From $20)!
Time to roll out the yoga mat and get started on soothing the mind while strengthening the body! There is much to gain from yoga (whether they're a yoga newbie or a long-time practitioner) including increased flexibility, weight reduction, improved respiration and more. Let them take a breather from their hectic lifestyle and get some well-deserved me-time.
Freedom Yoga prides itself on providing a stress-free environment for all, equipping yogis with all the amenities needed to unwind in peace. Gift away the Ignite Series Gift Card – 10 Session Experience Gift ($270), where the recipient can choose between any of the different classes such as Hatha, Vinyasa, Yin or any of the mixed classes for 3 months. Check out what other gifts Freedom Yoga has to offer here.
Home to two world-class award-winning golf courses: The Serapong Course and The New Tanjong Course, Sentosa Golf Club is any golfer's paradise! With a view of Singapore's iconic skyline, the breathtaking scenery will make it an exquisite game of golf unlike any other.
For the avid golfer, gift them the Weekend 18-Hole Golf Round For 1 Pax ($546) at either of the golf courses and have some fun in the sun. Click here to see what other sports experience gifts are available from Sentosa Golf Club.
Located at the NSRCC Sea Sports Centre, Constant Wind is a one-stop sea sports centre that also doubles as a sailing school. With wide and open spaces to engage in all sorts of sea sports activities, Constant Wind has an array of seas sports made available to all, including windsurfing, sailing and kayaking.
Get your loved ones an experience of a lifetime with a Basic Wind Surfing Course ($300), which entitles them to three 4-hour daily sessions with professional and dedicated instructors at Constant Wind Sailing School. At the end of the course, they will be able to sail competently on their own and develop the confidence needed to control the boat at sea! Find out what other gifts Constant Wind has to offer here.
It's never too late to pick up a sport! Tennis is a great sport for a healthy workout that helps to maintain optimal health and fitness. It doesn't matter if you're a tennis beginner or an advanced tennis player looking to further develop your skills, Singapore Tennis School has lessons for everyone of all skill levels and ages.
Let a tennis enthusiast experience the fun of tennis with 5 x 60 min Private Adult Lessons ($475) that are tailored to suit their needs and focus on improving their performance. For more lessons offered by Singapore Tennis School, click here.
Change up the fitness routine with FloatFit HIIT or Yoga classes conducted on water! That's right, Skyline Aqua is the first in Singapore to incorporate the use of the world's first floating exercise mat, the AquaBase.
With a choice between HIIT or Yoga, the recipients of the FloatFit HITT/Yoga on Water – 10 Sessions ($280) can experience a new way to keep fit! Skyline Aqua offers more classes here.
Stand-up Paddling (SUP) is a perfect family-friendly activity for those in search of new adventures. As a low impact activity, this water activity is perfectly safe for all ages to engage in while it strengthens their core and builds endurance and balance.
Introduce your family members and friends to SUP with the Basic Stand-up Paddle (SUP) Course ($80) from Constant Wind for a healthier lifestyle! Click here to see more gifts from Constant Wind.
If You Don't Know What They'd Like...
Get A Giftano Card!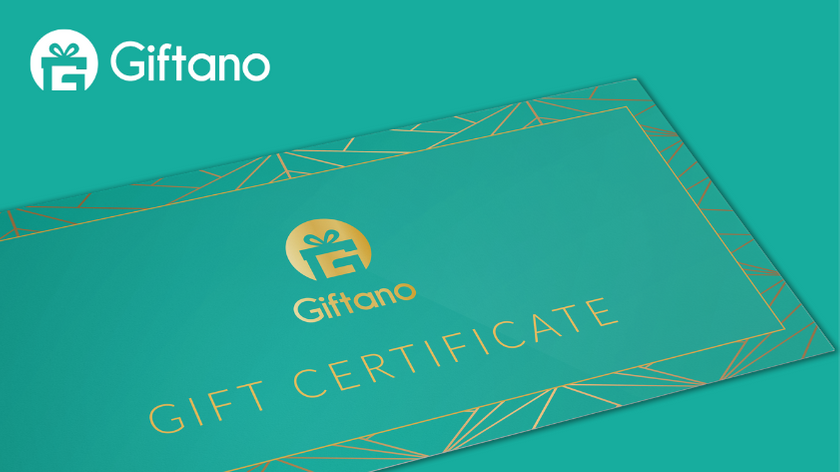 With the Giftano Cards, recipients can choose from a selection of 1000+ gifts offered, from over 100+ brands… There's always something for everyone at Giftano! Giftano Cards are valid for 6 months that allows your recipient to take their time to find the perfect gift for themselves.
We are sure that no matter whom you gift these to, they will have a great time at our partnered merchants. Let your special people pick their own sports gifts from Giftano so you never have to worry about what they might like! Personalise gifts with a sweet message for your gift recipient to tell them how important they are to you.

Giftano is an online gifting platform that allows you to buy all kinds of gift, varying from instant gift cards and gift vouchers to experience gifts and gift products online in Singapore. You can find great gift ideas from your favourite restaurants, retail stores and brands on our website and gift it to your friends, family, and loved ones. At Giftano, we pursue to make shopping gifts easier by having a premium selection of gifts in different categories for you to choose the perfect gift for any occasion.   
Make your gift special and personalised from the comfort of your home by having your gift sent to the addressee as an e-gift or physical gift delivered for free right to their doorstep. Shop for your gift cards, gift vouchers, experience gifts and gift products from Giftano.com today!