Giftano aims to help make the world a little bit more giving and enables more Singaporeans to use our platform to give away gifts. We get to make a direct impact when someone actually receives a gift from us, and that really inspires us!
Therefore, we would like to instil this gifting culture in you. You can show your appreciation and give back to those people who matter. With a range of gift cards, dining gifts, experience gifts, workshop gifts, retail gifts and our newly launched Giftano Gifts with a variety of premium gift items, there are plenty of gifts to be won!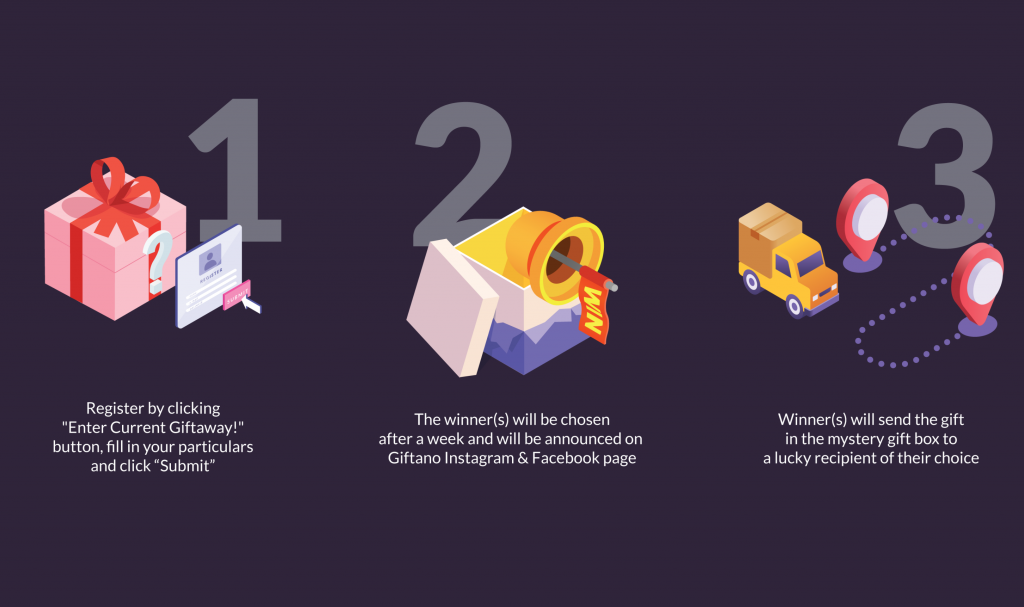 Sign up for the latest #GiftanoGiftAway using the link here and fill in all the necessary particulars to stand a chance to win these gifts for those you love. Share the post on your social media to increase your chances of winning! 
Follow us on our social media channels to be notified. Winners will be announced on all of our social media platforms after a week. With FREE delivery and personalised greeting card, all gifts will be nicely packaged and delivered to the respective gift recipients to make their day!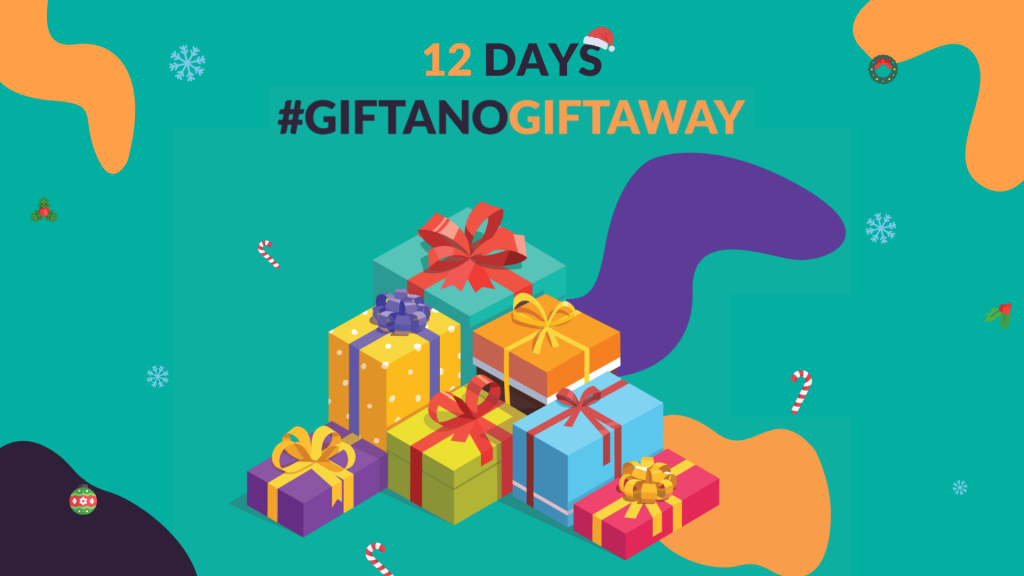 Win amazing gifts for your loved ones with our biggest GiftAway yet! With the Giftano 12 Days Christmas GiftAway, you can stand a chance to win gift cards, experiences and our newly launched Giftano Gifts with an array of premium gift items selection this Christmas! Never worry about the delivery again when Giftano gives you the option to schedule your delivery dates so that your gift recipient will be able to receive the gift on the day you want it to.   
Every day from December 1 till December 12, a gift will be revealed on Giftano's Facebook and Instagram pages. Be sure to sign up for this GiftAway using the link here and subscribe to our newsletter to be notified of any future GiftAways. 
Winners will be announced on December 18 on all our social media platforms. All gifts will be delivered to the respective gift recipients on December 24, just in time for Christmas!
Read about our past GiftAways here! 
The Outcall Spa
TOS Signature Massage x1
Giftano is an online gifting platform that allows you to buy all kinds of gifts, varying from instant gift cards to experience gifts and gift products online in Singapore. You can find great gift ideas from your favourite restaurants, retail stores and brands on our website and gift it to your friends, family, and loved ones. At Giftano, we pursue to make shopping gifts easier by having a premium selection of gifts in different categories for you to choose the perfect gift for any occasion.   
Make your gift special and personalised from the comfort of your home by having your gift sent to the addressee as an e-gift or physical gift delivered for free right to their doorstep. Shop for your gift cards, gift vouchers, experience gifts and gift products from Giftano.com today!